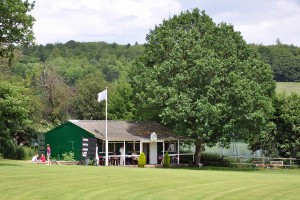 After a shortened season in 2020, we are hoping for a full season's cricket at The Meadow in 2021.
In order to achieve this, and until further notice, we must observe the precautions laid down by the ECB as a condition of recreational cricket being played.
We ask visitors to read the ECB full guidance on conditions for recreational cricket.
Key items include:
The clubhouse is only available for toilet and first aid use.
Please come ready changed, or change outside.
Participants should bring their own hand sanitiser where possible and maintain strict and frequent hand hygiene measures at all times.
Relevant UK Government social distancing guidance should be adhered to at all times (including throughout warm-ups) except in the following limited circumstances where social distancing of 1m+ is permitted: 1) wicket keepers standing up to the stumps and 2) distance between slip fielders.
There will be no club tea so please bring your own.

Everyone attending an organised cricket activity should carry out a self-assessment for COVID symptoms before leaving home and follow NHS and PHE self-isolation procedures if they are symptomatic.   No one who is required to self-isolate should attend an organised cricket activity.
There is a legal requirement to record participant and attendee contact details for the purposes of NHS Test and Trace and clubs and venues must ensure that data is collected in accordance with data protection law.
By observing these and other sensible precautions, we hope we can have a full and enjoyable season.