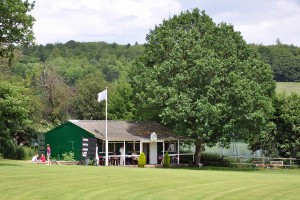 After a barren spring and early summer, we are delighted to welcome cricket back to The Meadow.
In order to achieve this, and until further notice, we must observe the precautions laid down by the ECB as a condition of recreational cricket being played.
We ask visitors to read the ECB full guidance on conditions for recreational cricket.
Key items include:
The clubhouse is only available for toilet and first aid use.
Please come ready changed, or change outside.
Participants should bring their own hand sanitiser where possible and maintain strict and frequent hand hygiene measures at all times.
Relevant UK Government social distancing guidance should be adhered to at all times (including throughout warm-ups) except in the following limited circumstances where social distancing of 1m+ is permitted: 1) wicket keepers standing up to the stumps and 2) distance between slip fielders.
There will be no club tea so please bring your own.

By observing these and other sensible precautions, we hope we can have a full and enjoyable second half of the summer.
Season closed - thank you to all who participated in any way
Recent Results
Sunday 3rd August vs Holmer Green
Holmer Green 183 all out (Suranga 3 run outs) Great Missenden Pelicans 187-9 (Josh Bailey 43, Suranga 33, Richard Frank 29*)
WON by 1 wicket
Man of the Match: Suranga Match Report
Sunday 26th July vs Winchmore Hill
Winchmore Hill 202-6 (Asad Rehman 3-46) Great Missenden Pelicans 200-5 (Asad Rehman 144*)
Match DRAWN
Man of the Match: Asad Match Report
Sunday 19th July vs Ballinger
Great Missenden Pelicans 137 (Kunaal Kankate 40, Asad Rehman 35) Ballinger 141-3 (Asad Rehman 2-27)
LOST by 7 wickets
Man of the Match: Suranga Match Report