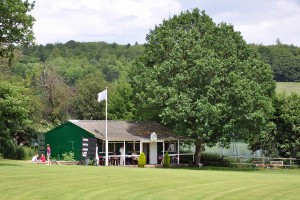 Welcome to Great Missenden Pelicans Cricket Club
Our website provides essential information on the club's fixtures, results, statistics, location and so on. But we intend that it also reflects our enjoyment of the game and encourages you to come along, play or just watch. You are assured of a warm welcome.
The club's ethos and set-up are explained in our About Us page. In a nutshell, we are a friendly, welcoming club, with an excellent ground and a long history. We play a full season of Sunday fixtures, with a handful of midweek games. We welcome all who would like to play for us or participate in any way.
COVID-19
On 1 April 2022, the Government's guidance on COVID-19 measures for grassroots sport participants and providers was lifted. To align with this policy change, ECB removed any cricket specific guidance relating to COVID-19.
Current ECB Covid-19 Update for England and Wales retains commonsense advice, as follows:
Practice Good Hygiene
Ensure Proper Ventilation
Show Respect For Others
Naturally, anyone who is required to self-isolate should not attend an organised cricket activity.
The 'green light' for the 2022 season is very welcome news!
Forthcoming Fixtures
Date: Sunday, May 29
Opposition: Lord Gnomes
Venue: Nags Head Meadow
Time: 1-00 pm
Date: Sunday, June 5
Opposition: Long Marston
Venue: Long Marston
Time: 1-30 pm
Date: Sunday, June 12
Opposition: The Fiddlers
Venue: Nags Head Meadow
Time: 2-00 pm
Recent Results
Sunday 22nd May vs Prince of Wales Marsh
Prince of Wales Marsh 237-8 (Raghu Kankate 4-40) Great Missenden Pelicans 142 (Asad Rehman 54, Raghu Kankate 32*)
LOST by 95 runs
Man of the Match: Rags
Sunday 8th May vs Ibstone
Ibstone 182 (Richard Frank 3-26) Great Missenden Pelicans 183-3 (Asad Rehman 85*)
WON by 7 wickets
Man of the Match: Asad
Sunday 15th May vs Hyde Heath
Hyde Heath 167-5 Great Missenden Pelicans 169-0 (Raheel Khan 90* Josh Bailey 63*)
WON by 10 wickets
Man of the Match: Waz Match Report