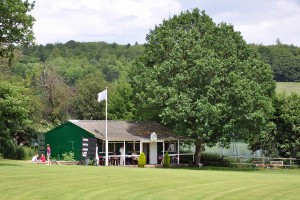 Welcome to Great Missenden Pelicans Cricket Club.
We are a happy, successful little club, running one Sunday side, with the odd midweek game. Our ground is one of the best appointed in Bucks with an excellently prepared wicket and lovely views of the Chilterns.
We play from mid-April to early October, mostly against local village sides on an annual home and away basis. This keeps the travelling down and we are are free, not playing any league cricket, to decide our own fixtures. The games are mostly timed cricket with the occasional 40-over game.
The club's ethos is very much into the enjoyment of the game. Players show various levels of cricketing ability, enough anyway, to see most seasons winning or drawing two-thirds of our completed games. We are very keen to play sides with the same feelings about the spirit of cricket, within a relaxing but competitive atmosphere.
We have three all day midweek games, two of which are where we have been invited to play in the cricket weeks of Stowe Templars CC and Northwood CC.
We are well supported by the families of the players and it is not uncommon to see the sons of some of the players in the team along with other youngsters.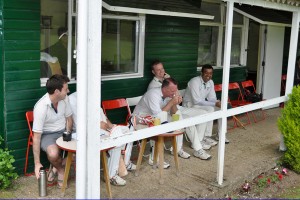 We welcome all new players into the fold. We are a natural home for ex-league cricketers who wish to wind down commitments and enjoy the relaxed family atmosphere of village cricket, or those who wish to return to the game, having earlier given it up.
We have an interesting history which can be read elsewhere in the site, but cricket has been played at our Nag's Head Meadow ground since 1901 and we celebrated the club's centenary in 2001 with a cricket week of our own, ending with a match against an MCC side which we won. We finished that year with a game against Cross Arrows on the Nursery Ground at Lords. In 2014, we held a dinner to celebrate 50 years of the Pelicans.
If anyone would like to join the club please contact Peter Greenwood at pelicans103@gmail.com or phone 01494 862592.