GM Pelicans 233-6 (40 overs, Raheel Khan 118, Amit Singh 48) Ley Hill 199-8 (40 overs, Martin 'Tiger' Christopher 4-26)
Pelis win the toss and bat (a headline all of its own).
Khan and Rehman to open.
Asad didn't really give an impression of being at the races, in fact he was as much in this horse race as there is beef is in your Findus lasagne. Caught and bowled off a low full toss for zero by the rather useful Ley Hill quick.
Iceman in at three, something to cool it down and steady the ship. But like all ice he was a danger to the 'good ship Pelican' and was run out for a couple. Sliding his bat would have made things look less village but that's it, out by a furlong.
Raheel meanwhile set about his business of accumulating runs, his total blooming like the Hammer's voluminous kecks.
Replacing Iceman was our hard-hitting number 4, it was 'Amit Time'. There followed some fierce hitting, boundaries galore. Amit was quite severe on the full pitched (beamer) stuff and the bouncers. Some were called by Messrs Vanderpeet and Fairweather, some were good balls that were equally well despatched to and over the boundary.
It was the short ball that got Amit, an edge off the first change bowler from the A413 end. 48 in quick time, certainly 'Amit Time'.
Raheel continued to tot up the runs, the fast outfield helping and in concert with Ali, some good running between the wickets. Ali calling a quick single was a singular highlight for this Peli.
At this point Ali deserves a special mention for his work on Freddie from Ley Hill. Freddie dislocated his shoulder in the field and in the time it took for the drinks to be served he had it sorted. A quick twist of the arm and 'hey presto' Freddie is back chasing leather. We were told that Freddie has previous in this department having broken his leg while bowling.
Jalil chipped in with a few, Amir came and went and rather oddly the innings closed with 2 maidens.
Raheel was out near the end for 118 and Toobes picked up a cheeky red ink.
233 off 40.
The Pelis 12th man or as most know it, tea was provided by several Pelis and everyone left the clubhouse replete.
234 off 40, fading light and an attack that can only be described as eclectic. We had left arm over and round, right arm tripe and right arm sublime.
The Ley Hill openers made a solid start, the first wicket not falling until 98 were on the board, I think it was 98 it may well have said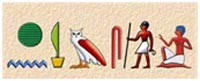 such is the state of our scoreboard. This steady accumulation was punctuated by some proper village. Gibbo and Asad both managing to shepherd the ball into the boundary, both occasions defying description.
Adam, fresh from putting some Bath realtors to the sword midweek claimed the Ley Hill opener caught (eventually) by Asad now in possession of the gloves.
Another steady partnership developed until Fairweather got the number 3 out for 22. None of this Robespierre of the lower order, this was batting royalty he was dealing to here.
Toobes brought himself on to see off the Hill's number 4 but with the light failing spelled himself in favour of the Antipodean trundler.
Following on from Fairweather was Tiger. This was a sustained spell of beguilement and accuracy that saw our friend from 'over the pond' claim 4 wickets for 26 off 7 overs. His only blemish was the missed run out, explained as getting cricket and baseball missed up and trying to tag the batsman out!
Meanwhile at the other end…
Ley Hill has amongst their ranks and up and coming allrounder. He bowled with some speed and aggression, including a tasty head high for Raheel.
His batting was equally as forthright. A classical straight drive for 4, two attempts at reverse sweeps had the Kiwi pie chucker scratching his head. He was trying to push the scoring along but alas to no avail as wickets fell at the other end, including a pick up on the fly and throw to effect a run out by the overseas.
Ley Hill finished on 188 for 8, 45 runs the difference, it was hard to see the exact score from the field as light had turned to dark and the curtain closed on another day at the meadow.
Reports are intended to convey an entertaining picture of the day's play. No disrespect is meant, but if on occasion we misjudge matters, please take it in the friendly and humorous spirit in which it is intended.